Looking for a good solution for online learning?
WebMeeting comes to your rescue!
3CX WebMeeting is the ideal distance learning tool for delivering content to pupils and students. Working with the latest browsers on major platforms and without the need to install or configure complex options, WebMeeting can instantly give you a virtual classroom. Flexible solutions and collaborative features make it ideal for educational content.
Scheduled or at your request
Your courses with students can be planned or created ad hoc. WebMeeting allows you to work with scheduled or on-demand video conferences. To start a course on the spot, click on "WebMeeting" in the Web Client and add the email addresses of the participants you want to invite.
If you want to schedule a new video conference course simply go to "Schedule Conference" in the Web Client and:
Choose "Video" mode, set the time and add details about the meeting, such as "Subject" or "Notes".
Choose "Webinar" under "WebMeeting Profile" and change the settings accordingly.
Add or import contact details or email of participants and click on "Create Meeting".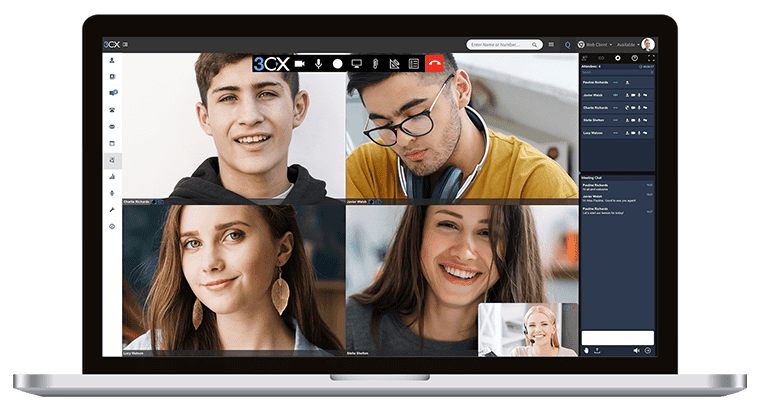 Present, discuss and chat
Offering them student content in the virtual classroom, WebMeeting allows you to:
-Control what you transmit to the audience – During the lecture/webinar/presentation you can disable the microphone and/or camera of each participant. These features allow you to focus on your content first, while receiving feedback and questions from participants via the included chat function.
-Hostinteractive discussions -Leave the microphone and camera to all participants started for interactive question and answer sessions.
Share and work with documents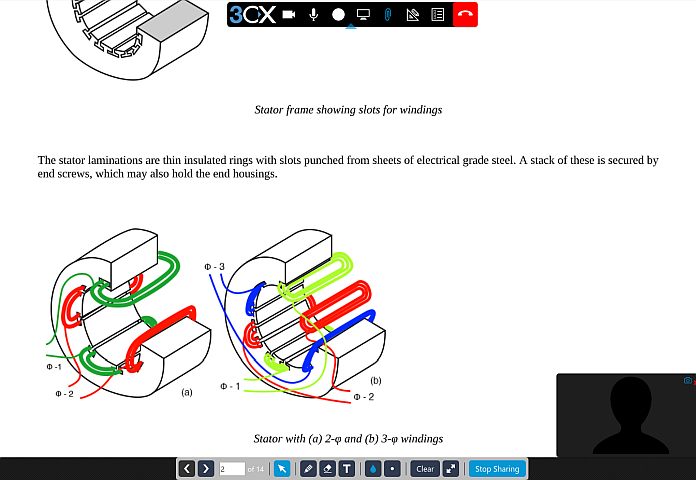 Among WebMeeting functionalities include presentation tools and document sharing, ideal for teachers teaching online.
These include:
– Screen sharing – There's no better way to explain to students what you want to say than through screen sharing. You can share the whole screen, a specific window or browser. Students retain what they see more easily!
– Document sharing – Just click on "Share PDF" to upload your PDF files to your repository and use them easily throughout the course. While sharing a document, you can use the built-in pointer and writing and drawing tools to present your material in style!
– Whiteboard mode – Switch to "Whiteboard" for maximum freedom of expression so that you use the tools WebMeeting presentation like writing or drawing on a virtual whiteboard.
– Create polls – Click on "Start a new Poll" and create question and answer polls multiple, which you can use as tests for your students, forms for feedback or voting tools. This tool allows you to set a time duration to complete the questionnaire and better manage the time allocated to the course.
Record and post sessions
All your WebMeeting sessions can be recorded at HD video quality and downloaded for further processing and archiving. Online course registration allows you to provide online learning modules to students who were unable to attend to the scheduled online course or use them as reference material for further study. Using WebMeeting to record sessions you can:
– You improve your skills as an educator by analysing your teaching methods and student response.
– Create a virtual library of the material taught and have it distribute on other platforms such as YouTube or your website.
– You keep an archive of the session, e.g. for the history logging or for compliance with organisational rules and regulations.
If you want to learn more about personal data protection or want to test the WebMeeting, you can start by following this link. Optivoice team is at your disposal with answers to your questions!