3CX news in 2022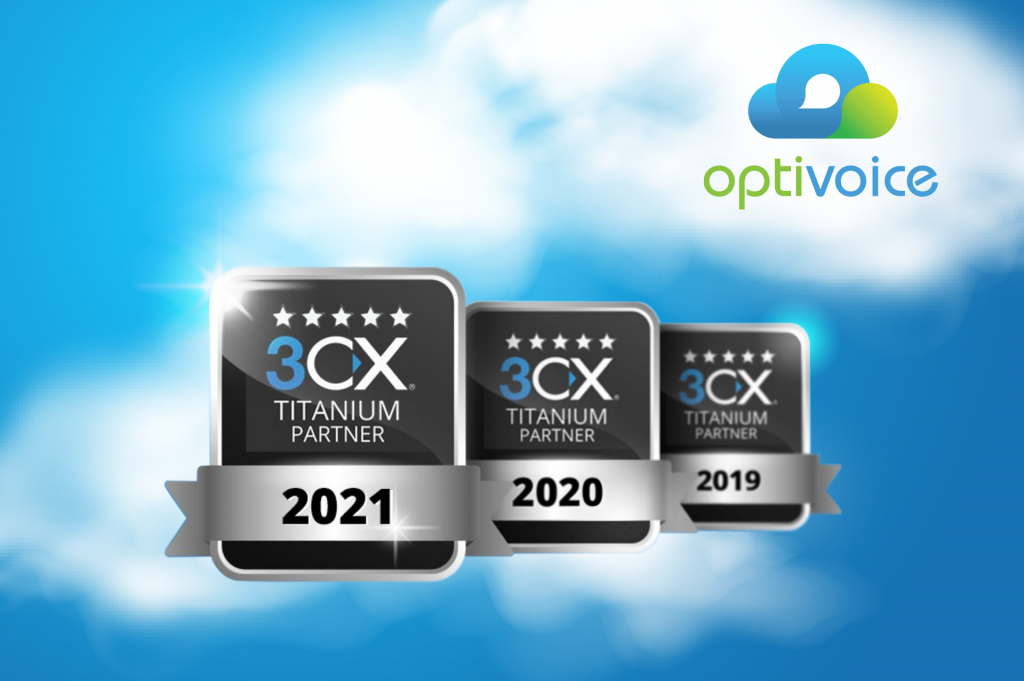 Optivoice and 3CX
For the third consecutive year, Opticom remains the only Titanium partner of 3CX in South-East Europe. It is a recognition of the effort and commitment of the Optivoice team in providing high-performance communication solutions to our clients, responding to various challenges and facilitating rapid adaptation to the changes in the way of working generated by the pandemic situation. We thank you for being with us and we look confidently to the future, focusing on constantly improving the quality of our services.
Late last year, 3CX launched the V18 version, which brings a number of advantages over previous versions, offering the best audio quality, performance and reliability. With customer communication at the forefront, V18 offers an integrated all-in-one solution to communicate internally and connect with customers – via voice, live chat or video.
What's new in V18
A new web interface design and a new desktop application
Better integration with the operating system
No browser extension needed
The call can be made directly from the page where you work (e.g. CRM)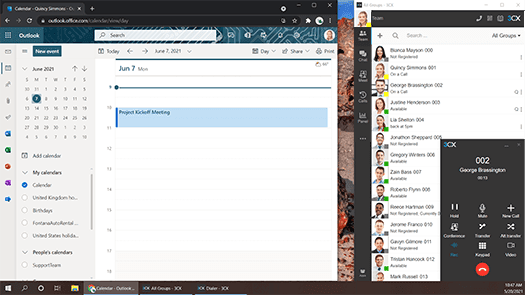 Single sign-on support
Logging into the web application can be done using your Active Directory, Microsoft 365 or Google account.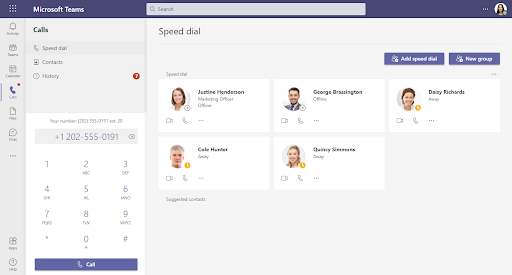 Teams Integration
The cost-effective alternative to Microsoft365 calling plans
Optimal communication between 3CX and Teams users
Performance and security improvements
improved audio quality
better codec management
A+ safety level in Qualys laboratories and A in Immunilabs laboratories
Videoconferencing: improved performance, increased confidentiality and more stability
Conferences will run on their own instance
Completely rewritten web application, bringing resource optimization leading to better video playback and improved compatibility with older equipment
It is no longer necessary to exchange personal data with 3CX in order to generate an invitation or to enter a conference; invitations can be sent by: email, link, QR code or Whatsapp
New connectivity monitoring tools for IT administrators
Conferences can also be created, managed, deleted from third party applications such as ClickUp or MS Teams via Rest API
Mobile apps (Android and iOS) now allow viewing of shared information, PDF documents and participation in polls during conferences
New features for the organiser
The Web Meeting servers used by V16 will be closed on 30 March 2022
Better mobile apps (Android and iOS)
Support for iOS 15 and Android 12
Optimized audio reconnection when transitioning between Wi-Fi and mobile data
Better PUSH notifications
Siri integration
Bluetooth integration
Share documents from other applications in 3CX chat
Phone numbers you can call from chat
New applications must be downloaded before 1 May 2022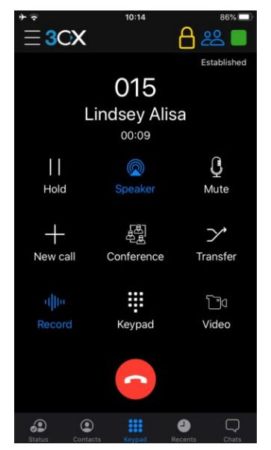 Good to know
After 30 November 2022, support for V16 will be withdrawn. Security patches will no longer be offered and it will no longer be possible to reinstall instances on versions older than V18.
For optimal operation and without loss of information, we recommend migrating to V18 by 28 February 2022.
If you need more information or migration support , do not hesitate to contact us.