Even if it seems that this year Romania has lost 3 more places in the top of the countries with the fastest internet, according to a report published by Bloomberg, we are still on an honourable 6th place, being surpassed by Israel and some Asian countries, traditionally situated on the first places.
Good internet speed is not the only thing that puts us in the top, but also the number of specialists in the field. In Romania there are 64,000 certified IT specialists, placing us on the 1st place in the European Union and 6th in the world in the number of specialists per capita, says the American research company Gartner Inc. Many large IT companies are attracted to Romania by the quality of the workforce and the low cost, among them: IBM, Microsoft, Oracle, Intel.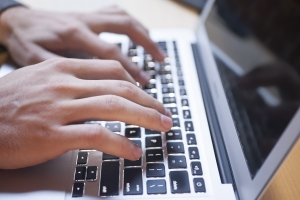 A top ranking that does us less credit is that of cyber attacks in which we rank 9th at the end of 2013, according to a study by Akamai Technologies Inc. But authorities are making efforts to lure hackers to the other side of the law.
The large number of software specialists and the good internet speeds offered in the country, the launch of 4G internet and the expansion of wi-fi hotspots are suitable ingredients for the proliferation of applications and software; practically, there are all the prerequisites for the rapid adoption of new technologies, the move to IP telephony with its major advantages being in the very near horizon the logical solution that companies of all sizes will adopt.