The fast pace at which telecommunications and IT services are developing can easily leave you behind and, even if you are not a specialist in the field, it is vital to stay informed about what they bring to the table, because their efficient use is directly reflected in increased productivity, improved and simplified internal processes and a better image in the market.
Real-time information exchange is no longer just a wish, as new technologies allow us to stay in touch wherever we are. Unified Communications is defined as the process of integrating all communication media, devices and channels into a single system to allow users to be in touch with anyone, anywhere, in real time. In the case of companies with several workplaces or employees in different locations (even if they work from home or are not in the country) this mode of communication is extremely important and effective. Unified Communications integrates voice, data and video communications into business applications, as shown in the sketch below: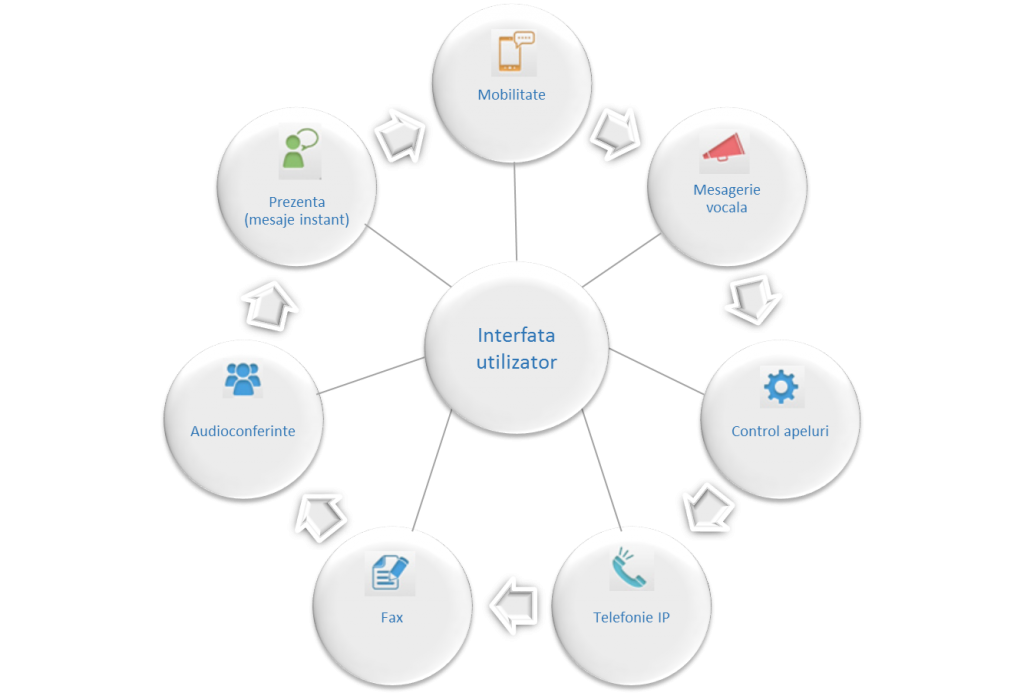 learn about the Optivoice unified communications solution
Unified communications solutions are currently the international standard in communications; they have become affordable for small and medium-sized companies so their spread in business environments is in full swing and the pace of growth is not expected to slow down worldwide, at least until 2017.
In the next edition we will develop the idea of voice communications as part of a unified communications system and try to understand together what VoIP telephony means and what it can bring new and good in a company's activity.